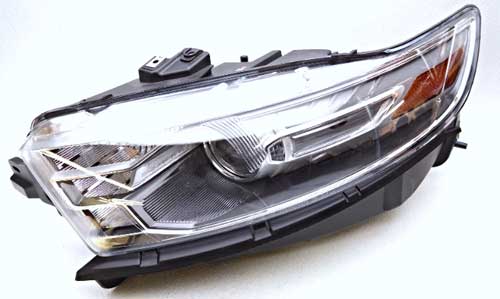 MC'S AutoFactors carry an extensive stock of head lamps and lights for all Ford vehicle models. So if you are looking for a lamp for your Ford please call our parts hotline at (01) 408 9042 today for the best value available anywhere, plus next day express delivery of your Ford lamp to any destination throughout Ireland.
Select replacement headlamps and lights that deliver original quality equipment illumination for your Ford. All headlamps provide dipped-beam and main-beam illumination that meet the highest Ford engineering standards. Proper reflector and lens technology delivers proper beam distribution. Ford lamps are designed to proprietary photo metrics specifications for peak performance. Secure seals help to prevent intrusion of moisture, dust and other road debris. Mounting points allow adjustment while reducing vibration and improving impact resistance.
If you need to order a replacement Ford lamp please contact MC's today.